I have returned from a LONG week of working in Orlando at an Army National Guard conference. Wow. Lots of good stuff happened; but I am EXHAUSED. My feet are callused and blistered, I worked 12-15 hour days, met a bunch of wonderful Soldiers & Officers - a lot of which I have been working with but have never met. I was able to thank them face to face; and they were able to thank me. Although, my contributions do not even come close to these men and women who are fighting for my freedom. The courage, strength, heart, and sacrafice is beyond belief are what these people do for us. I was only able to take a few pictures of the week...take a peek...
Packing up and ready to go. *sorry, excuse the undies please*


We've made it! The hotel was in Downtown where all the magic happens, certainly not the best, but at least a place to lay my head.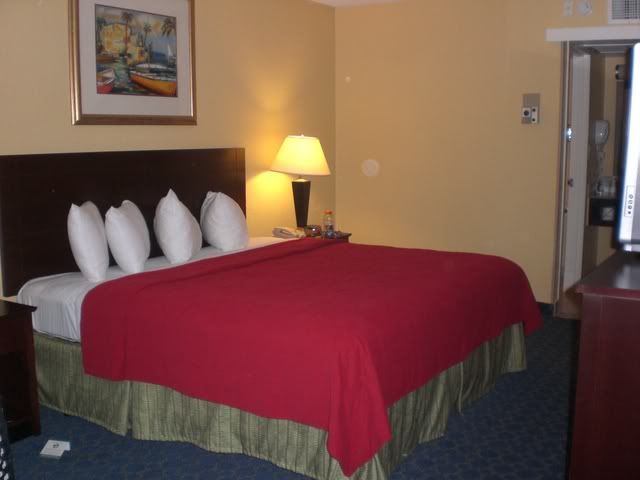 Downtown disney. Fuzzy picture - you must physically go see this to believe how beautiful and truly magical this place is...
End of first day. The group must find something to fill our bellies.
Yay! We found foooood. Steak atop mashed potatos with onion ring strips on top. Yum.
Ye 'ole Irish Pub to end the night.
Hanging out with the group was fun...and interesting. What happens in Orlando, stays in Orlando.
Irish Pub had a talented clogger that clunked and clanked in the middle of the restaurant every 30 minutes. I even got a dance lesson myself :)
The company President struck up a deal with the clogger to embarass one of our co-workers for a personal lesson in front of everyone.
We only had a chance to look in one of the wonderful stores in disney! This place is HUGE!
Time to eat again! BONGOS Cuban cuisine! Garlic Shrimp, fried bananas, & rice.


Conga line baby!
OK, OK...enough play...here is a few shots of work. I promise there was more working than playing. Look at this cool ice sculpture.
The feast before the auction....what you can see is a totally cool rockin' band who played with a painter who got wild with it on stage.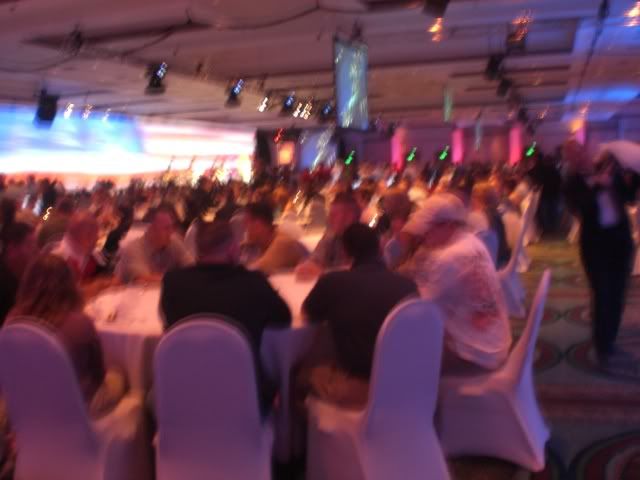 Oh, there's more - just can't figure out how to transfer them from my phone to my sd card yet :)